Sharks fullback Aphelele Fassi was the standout South African player across the second round of the Vodacom Super Rugby tournament, writes JON CARDINELLI.
Fassi's rapid progress in the No 15 position has added a new dimension to the Sharks' game. His pace, and particularly his decision-making and execution at high speed, has helped the side capitalise on several sharp chances in 2020.
REPORT: Mapimpi, Fassi sizzle for Sharks
Fassi had a hand in three of the Sharks' five tries last Friday. Sikhumbuzo Notshe caught the eye with his offload in the tackle in the lead-up to Makazole Mapimpi's first try. It was Fassi, however, who took the pass from Notshe and then freed up Mapimpi for a clear run at the line.
The buildup to Fassi's second try showcased the range of the player's skills. Fassi maintains his composure to control the bouncing ball on his foot, gather it, and set off on an arcing run.
He has Mapimpi on his left but backs his pace to get outside the defender. He then backs his power – via the fend – to dismiss his would-be tackler.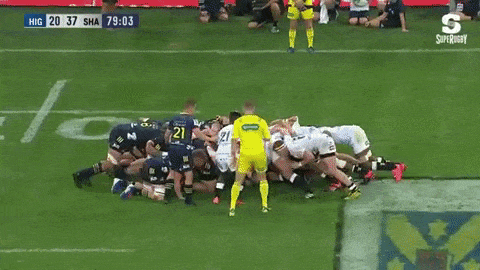 Sanzaar's official stats show how Fassi beat seven defenders and made four clean linebreaks.
The fullback also showed his intent to contribute on defence (seven completed tackles, one missed) and as a key cog in the kicking game (five kicks from hand).
*Have you signed up to our newsletter? Click here to join the thousands of readers who are part of our newsletter community.
Photo: Steve Haag Sports/Hollywoodbets